"

But, should a published author ever offer to to look at your manuscript, jump on the opportunity

."


Was this really happening to me? I thanked Sandra and told her that I would appreciate any guidance at all. And I meant it with all my heart.


Zip ahead a few weeks.

I still remember how my heart raced when Sandra's critique came in the mail. I sat in my car, trying to temper my breathing, as I opened the envelope and pulled out my three chapters. They were accompanied by a letter that started...

I knew there was something about you

.

I nearly hyper-ventalated. This from a multi-published author. After a few nice words she then went on to explain in detail everything I was doing wrong (which was mostly

everything

) and why. She noted specifics, gave examples as to how to fix it. Her notes were detailed, but professional and kind. Clearly she had put great thought and time into this critique.

I did not take her hard work and kind gesture lightly. I worked my butt off to understand what I was doing wrong and how to make it right. I revised and revised and because she invited me to send her my revisions, I did.

As it happens, this incredibly warm and generous woman became my mentor. That wouldn't have happened if I'd ignored her advice. Or if I'd seemed ungrateful. In fact, it was incredibly important to me to return the favor in some way. Because I could sew and because I actually enjoyed modeling her previous costume with Steve Sandalis (go figure!), I offered to make a costume and to represent Sandra's next release at the next RT Convention. I did this for a couple of years and garnered her and her books some publicity which made both us us extremely happy.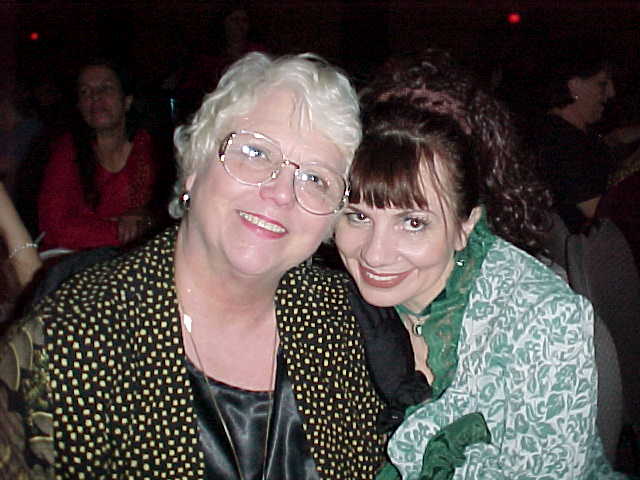 I will never forget the kindness shown to me by Sandra. And I do try to return the effort, critiqing contests now and then, even though I'm not entirely comfortable with the process. But the biggest thrill for me has been the two times I reached out to an aspiring author who, though friendly with me, didn't ask me to critique their work. I

offered

and they accepted and not only that, they were grateful for my thoughts and happily made revisions. For that reason, I will happily help them along in the future in whatever way I can.

Take from this story what you will.